How to create an Xbox ISO using Qwix v1.01 & Burn with Nero... Tutorial
The Xbox uses a file system called XDFS, and if your disc is not compiled correctly it simply will not boot. The best tool for the job is Qwix v1.01 from Team Avalaunch. Its the fastest and most compatible homebrew tool we've ever used for this job. Here is a quick and simple tutorial on how to create an XDFS iso from a dir of files.
First open Qwix - you can get it from our downloads section. Click on Create ISO and select Local Folder.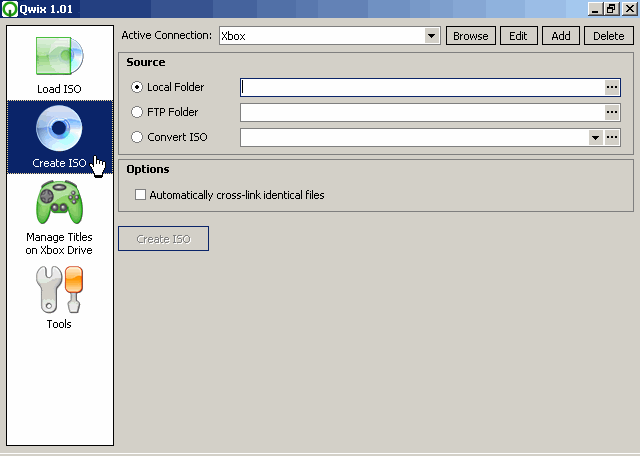 Click on the browse icon to locate the DIR where the files for which you wish to create a disc.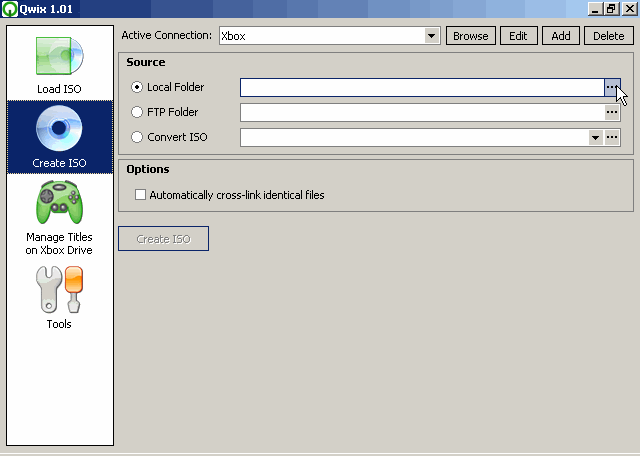 In this case they are in a folder called "xbox" on the desktop. Select the folder and click OK.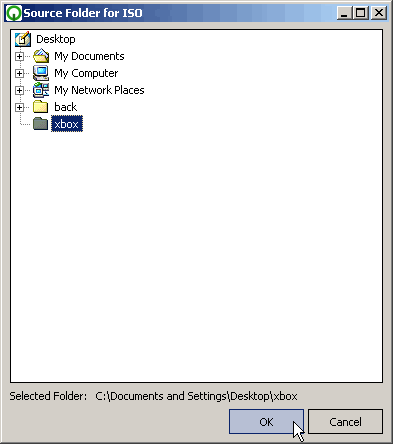 Now click on Create ISO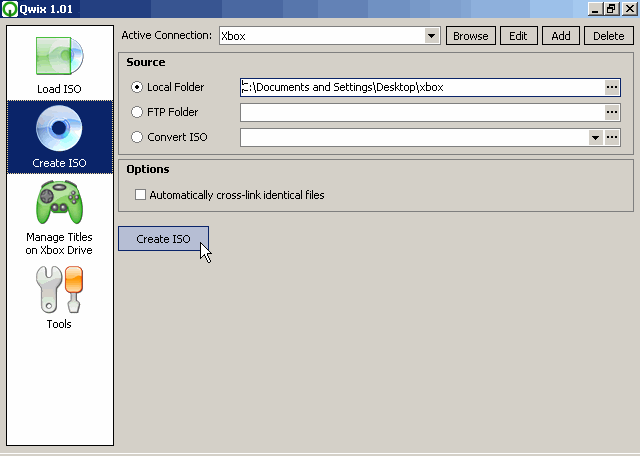 Select the destination for your ISO image. Here, we have selected the desktop again and will call it xbox.iso. Click the Save button.
Approx 2 seconds later you'll get this message. Erm that was it boys and girls - how EASY is that ?
Now you will want to burn the ISO with
Nero
. First open up
Nero
(if you don't know what
Nero
is visit their website
http://www.nero.com/)
- For this tutorial we are using
Nero
Burning Rom 6. Click On File > Open
Now you want to open up your ISO image. Remember we saved it to the desktop in a folder called xbox.
Now you want to select the file extension to iso so you can see the xbox.iso file. Goto File of type: window and select Image Files (*.nrg,*.iso,*.cue)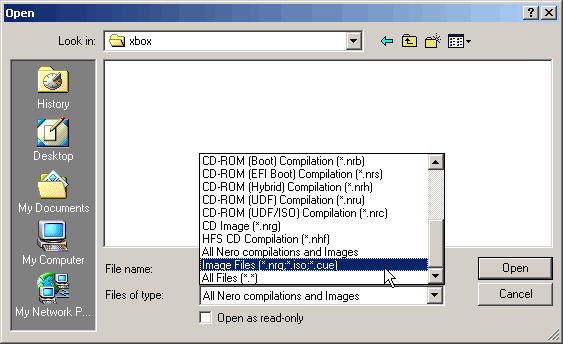 Select the ISO image and click Open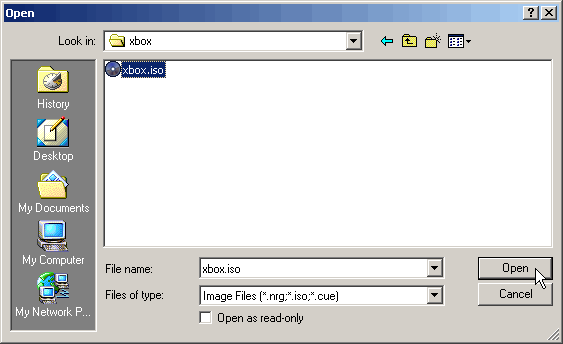 For this example we are going to burn to a DVD.
If you wanted to burn to a CD make sure the Write Method is set to Disc-at-Once.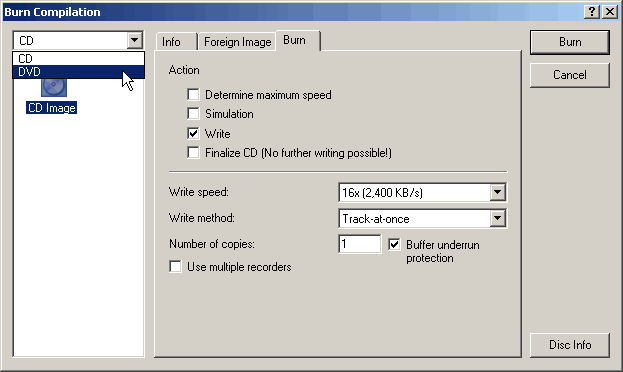 Just click on Foreign Image to see if the ISO is the correct format - it should look like the picture below.
Make sure your settings are the same as the picture - now click Burn
Voila! Now go play with your Xbox
Tutorial by PAN5Y